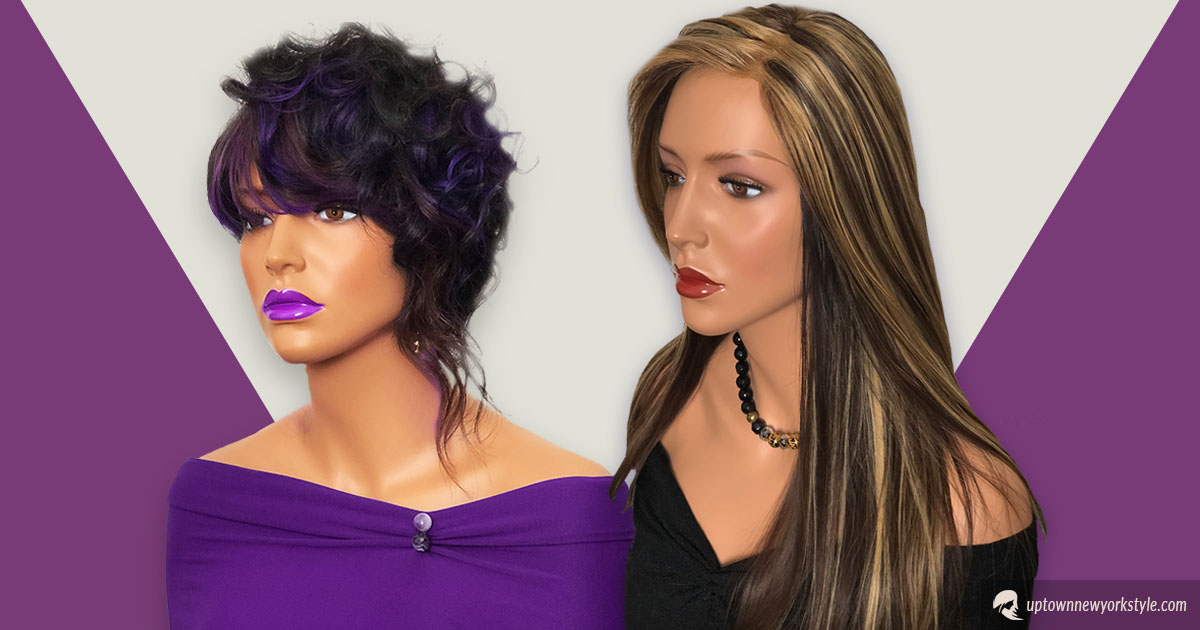 Choosing a human hair wig or synthetic hair wig is a personal choice. But human hair wig care differs greatly from it's counterpart. Not only do real hair wigs provide the most natural appearance, but they also fit differently.
Even the bounce, sheen, and texture of a real hair wig make people believe it's your natural hair. In addition to that, they can also be styled just like your own hair. And we recommend having a variety so that you're fully equipped with the ideal wig for all occasions. Ultimately though, it depends on your personal personal style.
Human Hair Wig Care Tips
At A Diva's Hidden Hair Manufacturer, our wigs are made with 100% human hair. Of course, if you want synthetic hair, we can do that instead. Due to the fact that human hair wig care is more involved, some people do opt for synthetic hair.
Given these points, below you'll find human hair wig care tips as well as synthetic wig tips.
One: Using Heating Tools
A human hair wig will suit you best if you looking to restyle your hair with heated products. Although there are some heat-resistant synthetic wigs, generally you do not use heat on them. Synthetic wigs are best if you want to keep your style for as long as possible.
Two: Cutting Your Wig
If you don't feel confident in your ability to cut your wig, you definitely should not do it. Because unlike your own hair, wig hair does not grow back. Instead, if you want layers or trim, take it to a professional stylist to reshape it for you.
Three: Human Hair Wig Care
For real hair wigs, a special type of shampoo and conditioner is required. But don't be tempted to just use your regular shampoo and conditioner. You have to consider that while this wig is made of real human hair, it's no longer attached to a scalp. Consequently, it does not receive natural oils and nutrients from the scalp.
Some shampoos and conditioners contain harsh chemicals. Therefore, your wig will become damaged if exposed to these ingredients. So, it's important to use hair care products specifically made for wigs.
Four: When To Wash
A general guideline is that a wig should be washed every couple weeks. Although this can vary and requires a sensible judgment of when it needs a refresh.
Five: Brush with Care
Combing your wig after every use and before washing is essential to keep it from matting. But you have to be careful not to over comb or comb while the wig is still wet. Doing so may cause some strands to fall out.
In fact, a wig brush works best. But avoid using a regular brush designed for your own hair. While ideal for your hair, they can be too harsh for wig fibers and cause unnecessary tension when styling. Instead, use a brush designed for the application.
Six: Styling Products
Similar to washing a wig, use styling products designed for the type of wig you have. Albeit wig spray does great holding your style, using the wrong type can dry out your wig strands.
Seven: Storing Your Wig
For maximum protection and longevity, it is not recommended that you wear your wig to bed. If you choose to do so, make sure to put a protective covering over your wig. This will keep it from tangling as you sleep.
Now that you know the importance of caring for your wigs, take a look at some of our wigs and hair systems. Since they are custom made, let us know if we can make one for you!